Guest review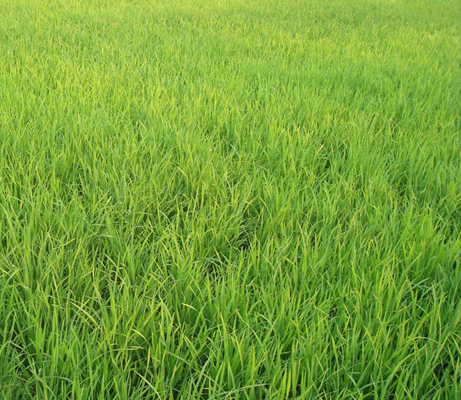 Bernd Schaefer
Germany
Thanks a lot for great 12 nights staying in this beautyful private-villa. Staff was very kindly and they always tried to do the best. We was very impressed about the friendliness of the peaple. Facilities in Villa was very comfortably (OK, maybe without shower - was'nt so pretty). Anyway we felt like as home and enjoyed the silence of over privacy, mixed by few trips around Bali. As we love Bali, hope we are able to come again. See you - "Selamat tinggal"
Ms. Yam A.
Singapore
Our stay at the villa far surpassed any of the expectations I had! The entire ambience and exquisite touches to ensure privacy was exactly what we needed! A big thank you to the staff who showed us the balinese hospitality. Will definitely recommend this beautiful hideaway to all! XOXO
Arthur D.
Australia
What can I say? The Villa was excellent, the service was Fantastic. Wayan & Putu were incredible in looking after us and they were always there on call if there was a problem to attend too. Can't congratulate them enough and if I was to come back to Bali I will be definitely returning to Adnyana Villas. Would like to thank them again and keep up the good work. Would highly recommend.
Andro & Bianca
Australia
Our stay at the Adnyana was fantastic! The villas are beautifully designed and are great value for money. The staff are very helpful and the hotel manager Wayan is one of the nicest people you will ever meet! 5 Stars!
Anita Chaumette
Indonesia
The villas are beautiful, the swimming pool clean, a nice size, the staff kind and the entire experience is one of great relaxation in a luxury villa, home from home. Wonderful.
Azlin
Malaysia
Villa provides good service and hospitalitiy even if it is a small villa but i like the quiet environment despite of the distance from the villa to the town. The food was good and the facilites were all efficient to satisfy our needs throughout our stay there. Very good hospitality and accommodative. Loved the quiet ambience of the villa, The scenic view of the paddy fields made us felt relaxed an serene. Food served was good, able to have as mush privacy as possible. A very good honeymoon getaway for those newly weds!.
Azfar & Yanti
Singapore
We had an unforgettable joyful experienced during our honeymoon stay for 4days at the adnyana villa. The service and staff, Mr Wayan and team were friendly and always helpful with our needs and queries. We were touched with the deco that was done in our villa and also during the candlelight dinner. The set up was romantic and the food was fantastic. Their in villa spa was also excellent and we had a good 2hr massage. We really enjoyed every bit of our stay. The villa is huge, clean & beautiful, it look just like the pictures in their website. We will definitely recommend The Adnyana Villa to those who would like to visit Bali. Thumbs up to The Adnyana villa and staff. Thanks for making a memorable stay for us.
Love, Azfar & Yanti
Chee K.
Malaysia
Best stay ever i have of all. with just 2 villa in total, all guests are served by their staff with personal care. the staff can't speak fluent english but they did try their best to provide all info i needs during the stay. with just 2 staff on every shift, they never failed to keep us enjoy the stay. i and my gf really in honeymoon mood even we just having vacation in bali.. kundo to them !!! the villas actually located far out from the town. no entertainment outlet, eateries, attraction, just surround by houses and paddy field. the locals may not know the place too. advised to prepare the villa address and phone no for taxi driver. or call the villa to arrange for pickup foc. they do provide transport to seminyak to their guests. but i decided to rent a motorcycle from them so that i can spend more time in kuta. expect some flying bug in the villa as most parts of villa is open air. may experience power trip during night causing by supply from central. really quiet in the night with just crickets singing to you, swimming in the night while enjoying stars on the sky, taking shower under the moon, all this really make our trip unforgettable and remarkable. staying just for one night but willing to continue the stay if time allowed. my first choice of villa if ever i'm back in bali. thank for your courteous service !
Perry V.
Netherlands
Villa Adnyana is een leuke villa als je erg prive wilt zitten. Het heeft een mooie slaapkamermet een hele mooie badkamer met ligbad en buitendouche. Je beschikt over een keukentje en een leuke woonkamer. En je hebt je eigen prive zwembad. Het is een villa voor 2 of 4 personen. Het ontbijt wordt in de villa geserveerd. Het avondeten kan je eventueel bestellen en dan wordt het door het betreffende restaurant gebracht. Een hele leuke villa als je van privacy houdt. Ze hebben een shuttelservice naar Canggu of Seminyak.
Karl P.
United States
A wonderful little hide-away tucked in the terraced rice paddies of Canggu. Staff was very friendly, helpful and prompt. Facilities were new and well maintained and fairly spacious. Especially liked the "back yard" area with the small pool and massage gazebos overlooking the rice fields. The 30 minute complimentary massage was fantastic, as well. It's a bit off the beaten path but that is what I was looking for. It's also a bit hard to find, especially at night; perhaps a well lit sign on Jl. Berawa would help. The couch was a bit small and could benefit from some small cushions. Aside from that, I'd recommend it, and plan on returning. Tough to beat for the price, so real value for money.
Alvin & joey
Singapore
We enjoyed our stay at Adnyana very much, the accommodation was excellent and we especially loved the private pool. The view behind the villa was very nice as well with the far spanning padi fields. Service was also excellent with warm and friendly staff tending to our every need. We look forward to coming again and will gladly refer our friends to your villa.
Z. Lin
Singapore
A total different experience if you will to stay here, totally feel so peaceful and safe. Staff will super friendly and cheerful, rented a bike here to at 50k. Cheap. Will definitely return, big pool and cosy room, nice and superd bathroom. Thanks to staff Dina and driver for free pick up and return ride.
Mr. Zeng.
China
The villa is beautiful and quiet, located in canggu area. around 15-20 mins driving to echo beach and seminyak area. staff very friendly. it offers free airport pickup and drop-off, also free transfer in seminyak area but until 5pm, and a free 30 mins massage. it has motor rental per day. overall it is a nick place with good value.
Jingyang M.
Singapore
Very cheap, quite clean, very attentive service from the staff, They partially compensate this by having free shuttle rides to the nearest places though. And oh, the ambience in the bathroom is great day and night!.
Bee F.
Malaysia
The Adnyana Villa is a nice and great place for relaxing. Staffs are friendly and good services. Amenities of room are full supplied. The Adnyana also provide free 30 mins message, FOC for airport transfer, seminyak and canggu area. This is a great experience for us to stay there.
Benjamin P.
Australia
Very well kept villas... wonderful comfortable beds, large bathrooms, though small bath. Pristine lounge & kitchen.. 42" plasma with indovision/dvd player in lounge + bedroom. Pool very clean and decent size for 2bed Villa. 10 mins to Canggu beach.
Pushpa
Singapore
My friend and i had a memorable stay at the adnyana villa. the service was very good. the care and concern was good by the staff of the villa. the location was also awesome as it's away from town and gives us so much of privacy and relax feeling.
Ye P.
Singapore
Our stay was a great one. The hotel staff was extremely polite, and attended to our needs whenever we needed. The ambience in the village was fantastic, and the decoration made the villa a spacious one. Just that, there are several insects crawling, flying here and there as the villas are all outdoor, except the bed room.
Erika Guard
United Kingdom
Our stay at the Adnyana Villas was exactly what we needed after travelling for 30 hours. The Villa was outstanding and the hospitality and service we received from the owners was perfect. Cannot really comment about the location as we didn't really venture out as we were only there for two nights. I would definitely recommend The Adnyana Villas & Spa.
Emelisa Wan Salleh
Kuala Lumpur
I liked the free airport transfer, the staff were very welcoming, friendly and helpful, there was a car to shuttle us here and there, the villa was very comfortable and had a beautiful outdoor bathroom, the surroundings were peaceful, calm beautiful paddy fields.